Well-organised Possum Removal Company In Wynnum
Possums are big animals and their removal is not easy. Having a big size is not only a matter of concern, they can also harm you and your property somehow. So, it is necessary to hire a professional to catch and remove them properly. Humane Possum Removal proves its best in the entire Wynnum in this service. People simply know us by our name and appreciate our work. We provide possum removal services at a very economical price with no added or hidden costs. Our company is well-organized and has a license to do the job perfectly. So, you can trust us wherever you are in Wynnum or other suburbs in Brisbane.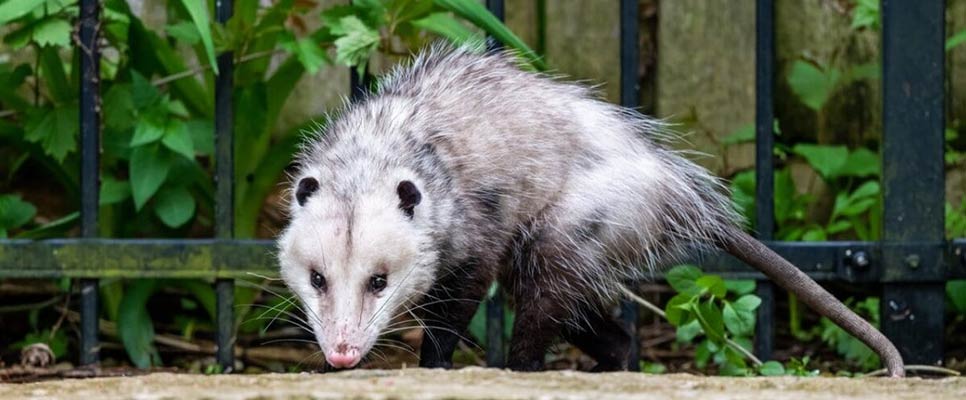 Possums- An Introduction
Possums are native to Australia and belong to the class Mammalia. There are almost 69 species of possums living in Australia that are of different colours like grey, brown, black, tan, and white. They have a weight of 0.1-14.5kg and have a lifespan of 5-8 years. Also called Marsupials which means the females have pouches for carrying the young ones. They preferred to hunt at night and generally are of two types- Brushtail Possum and Ringtail Possum.
The brushtail possum is silvery grey in colour with a bushy, black tail. They have hand-like back feet and all four limbs for climbing. They have black around the eyes and sharp claws and flexible tails.
The fur of the ringtail possum is grey-brown in colour with a reddish tinge on the limbs. They have distinctive white tips on their tail and also have sharp claws to climb. The ringtail possums are shy and easily sighted and have a zip-zip call.
Why Is It Beneficial To Invite A Possum Catcher?
It is normally a saying that possums do not harm humans but due to their wild behaviour and tendencies, they may hurt you. There are many beneficial reasons to invite a professional possum catcher. Some of the reasons are:
Professionals have proper planning and equipment for catching possums.
It may sometimes be scary to deal with such pests and so hiring a professional is an easy and hassle-free way to remove a possum.
They can be aggressive sometimes and may even hurt you, so an expert can catch them safely.
Possums are carriers of many bacterias, ticks, fleas, and viruses. Therefore, expert services save you from various diseases.
Hence, hire our Possum Removal Wynnum team now. We can save you from all nuisances created by possums.
Best Services For Instant Possum Removal In Wynnum
Do you notice a cat-like creature inside your property at night? These are possums. They cause noticeable damage to your property and it is an instant requirement to remove possums. After receiving your call, our Possum Removal Wynnum team is on its way to getting you relief from such a nuisance pest. As we have advanced technologies and equipment, it is very easy for us to remove them. So, if you have emergencies, remember us.
Effective Possum Removal Services For Households
When a possum visits your house, it starts to live there and adopts a corner as its shelter. They carry food that you serve for your pet or may sometimes damage your garden in search of food. You can generally see them on the roof and other hiding places inside your house. Their excretory waste contains various disease-causing microorganisms, with which you can get various types of diseases. Thus, for all the above and many other reasons, you should book our Possum Removal Wynnum services. Our services are very effective in the removal and control of possums as per government norms and regulations. For the safety and good health of your family, go for it.
Experienced And Skillful Services Available 24*7
When you call our Possum Removal Wynnum team, you are not just hiring catchers, you are taking highly skilled professionals who are properly trained in their work. We have more than 20 years of experience in catching possums and so we will never disappoint you. We offer a range of services that are effective for possum removal. Take a look here:
Possum Control Box Installation
Pre-purchase Possum Inspection
Emergency Possum Removal
Possum Nest Box Installation
Kindly give us a call, if you are interested in any of these services. Our company experts are available 24*7 and pride ourselves as the most proficient possum-proofing experts in the entire Wynnum. Just give us a chance to prove ourselves.
Our Advanced Possum Removal Procedure
Taking into consideration your concern, our company has developed highly advanced procedures for the removal of possums easily and quickly. This is done by taking into view your concern about having diseases and destroying your property. The following are a few steps of the process:
1. Inspection
Possum causes a huge amount of damage to your property that must be inspected properly. So, our Possum Removal Wynnum team will visit your property and properly inspect it. This helps in the identification of species, amount of damage, extent of infestation, and many other factors. This will help us to prepare and document a treatment plan.
2. Treatment Plan
The preparation of a proper treatment plan occurs with your consent and one copy of it is given to you for future cross-check. This plan includes the details of the time for treatment, the process, the equipment, government regulations about possums, their release place, etc.
3. The Removal Strategy
First of all, our catchers, block all the access points from where they enter your property. We use different types of possum-catching cages and traps to catch and remove them. After catching, these are released not more than 50 meters from your property as per general rules.
Our Commercial Possum Catchers Are Great
It is very risky and dangerous for the working environment of your business if any wild animal like a possum enters it. It will completely stop the work and everything becomes a mashup because your customers and employees try to leave the place as soon as possible. You have to compromise with your stock plant, staff, and production output, and it will also cause a serious impact on your worker's health. That is why, we help to completely put you out of this scary situation by doing great work. Go ahead to get our services now.
Post-Preventive Measures You Can Follow
Our team of officials does a post-inspection in which they will suggest to you various tips for the prevention of future infestation. These are explained below:
You should remove all the hiding places including clutter from your property.
Take care of your property for a regular inspection for any damages caused.
Store your food properly and make sure that they are not accessible to possums.
Any shrubs and trees present around your property should be trimmed.
For any queries, contact our officials today.
Possum Removal Services Available In Nearby Suburbs
There are some situations in which it is impossible to sustain or ignore possums. In such a situation, you can easily get our Possum Removal Wynnum team assistance. Our services are available 24 hours a day, 365 days a year without any holidays. We understand the condition of our customers when a wild animal is present inside their property. So, our team is readily available to them at their place as soon as our customer calls us. Therefore, for same-day services, just call us and we will be there soon.
Our possum removal team provides services not only in Wynnum but also in nearby suburbs.
Location: Wynnum, QLD 4178, Australia