Certified Professional Company For Possum Removal In North Lakes
The only appropriate action to get rid of possums is to hire a professional company that has experience in possum removal in your area. Humane Possum Removal is a licenced company for sending possum catchers who can catch and remove possums from your home to their natural habitat without any legal issues. We're possum catchers with a lot of experience. Moreover, we will not just abandon the possum, we release the possum into a habitable environment. Our possum removal North Lakes team's services are offered on the same day that you hire them. So please do not hesitate to contact us at any time. Contact us today to learn further about our possum removal services.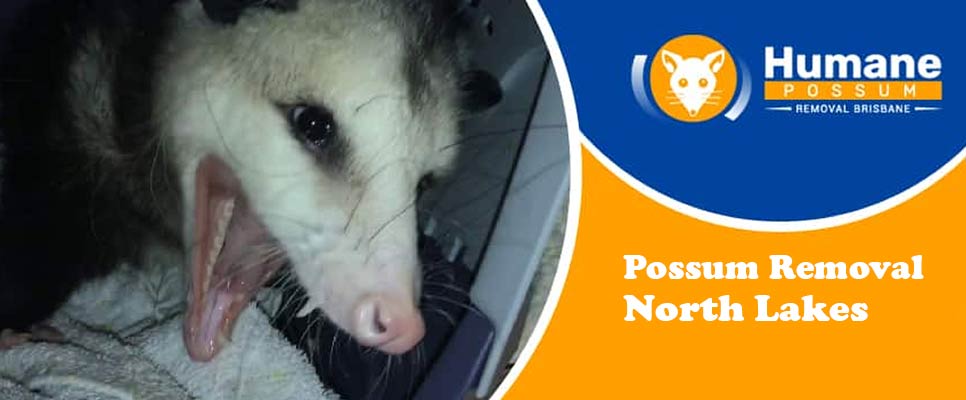 Common Possum Species That You Can Come Across In North Lakes
Possums are a rare species of wildlife. They enter human territory in search of safety and food. When they don't feel safe outdoors, they come inside. Possums within your houses, on the other hand, are dangerous to you and your family. Possums can cause a slew of issues for you. As a result, immediate action is necessary to get rid of them. Possum stools contain microorganisms that can cause deadly ulcers in humans. Exposed people can also develop long-term disorders as a result of their excrement. Here are the most common possum species seen in North Lakes.
Common Brushtail Possum
The overall length of these widespread brushtail possums, along with the tail, ranges from 24 to 40 cm. They eat the leaves. However, they do also eat smaller animals such as rats and mice. The ears of these brushtail possums are pointy and large. Their hairy tail has quick learning power, which aids in their movement from one tree to the next. These Australian possums are frequently found in urban areas. Kitchen invasions, vegetable gardens, and, fruit trees are all favourites of these popular Brushtail Possums.
Common Ring Tail Possums
The eastern coast of Australia is home to these widespread ringtail possums. They choose to live in tropical and temperate climates and seldom live in dry areas. Ringtail possums prefer Eucalyptus woodlands because they are dense. Fuzzy, high-pitched, chattering calls are used by these possums to communicate. They have grey or black fur. Also, they have white patches under their big eyes, which helps to identify them.
Honey Possums
Tarsipes rostratus is the scientific name for honey possums. This possum does not eat honey, despite its name. Nectar and Pollen are the only foods it eats. The possum climbs tree branches without using claws since it lacks them, as its scientific name implies. It is a sociable creature who prefers to be in the company of all other possums. Moreover, these possums go into hibernation when there is a shortage of food. This possum is popular in Western Australia's southwest. It's also identified as Noolberger in Australia.
Legalities In Possum Removal
Any abuse of possums during trying to catch and remove them can result in court action. Possum removal from your land must be done by a professional because killing a possum is illegal in Australia. Moreover, a possum can be released only within 50 metres from the property where it was caught. As a result, you must exercise extreme caution when dealing with the possum invasion. As soon as you notice possums in your home, you must take immediate action to prevent them from causing damage to your belongings.
Our Quality Solutions For Possum Removal
We know how to get rid of possums in the safest way possible. We are well-known in North Lakes for providing dependable, reliable, and efficient same-day possum removal North Lakes services. So, if you're looking for a professional possum removal service in North Lakes, give us a call and we'll provide you with an outstanding service. The best way to get rid of possums is to hire professionals as soon as you suspect possum invasion at your home or place of business.
Our Possum Removal North Lakes experts are licensed to deal with all of them and get rid of them from your property. We use safe traps for possums. Our experts just leave fruits in the traps to lure possums. You can rely on our experts because they offer the best possum-trapping assistance and use only safe, effective, and dependable methods to draw the possum.
Possum Control Box Installation
Pre-purchase Possum Inspection
Emergency Possum Removal
Possum Nest Box Installation
We are happy to serve you at any time of the night or day. We ensure that we will provide you with the best and most dependable possum control service available. Furthermore, we also understand that emergencies don't always come looking, so we provide emergency possum removal as well as same-day service throughout North Lakes. So, you have nothing to worry about.
Why Should You Hire Experts From Humane Possum Removal To Get Rid Of Possums?
We provide a quick and efficient possum removal service.
Across North Lakes, we provide same-day and emergency possum removal assistance.
During the possum control procedure, we are concerned about the health of children and pets.
We have over good years of experience dealing with various possum species.
Our experts make use of the most up-to-date traps and techniques.
We assure complete customer satisfaction.
To regulate possums, our staff has the necessary certification and licence.
Both non-metro and metro areas are served by us.
Our experts are all possum-trained and have a lot of experience with them.
You can book our services 24 by 7.
We make sure to move the possums in the safest manner.
Need Professional Help In Places That Are Near North Lakes? Contact Us!
You are welcome to ring us up if you need help with possum removal in nearby areas of North Lakes. You will be glad to know that we do not have any extra charges for delivering services in any area of North Lakes. Connect with us right away for further information.
Location: North Lakes, QLD 4509, Australia