Experts For Possum Removal In Toowong
Having furry mates in the home can be so bothersome. At Humane Possum Removal, we have professionals who are very smart enough to handle possum issues in homes and businesses. We have years of experience giving possum removal services in Toowong. We have the best traps and techniques for catching and relocating possums. Our business is based on our customers' love and we also give our first priority to our clients.
So, if you are dealing with regular damages because there is a possum infestation in your home, call us. Dial 07 3186 8640 and book our professionals at your convenience. We are the fastest providers of Possum Removal Toowong services.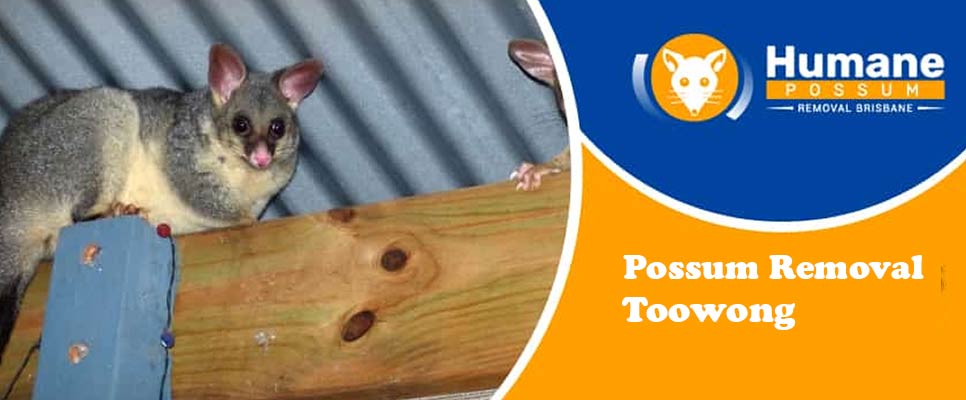 Why Are Possums A Problem?
Possum species are the kind of pests that prefer to wander at night instead of during the day. Because of the lack of trees, possums may seek shelter under the roof and feed on waste fruits, vegetables, etc. In such a case, it is vital to remove a possum from the roof space.
Possums are very messy and always hungry. They could be so noisy at night when you sleep at night and also they can hurt your pets if you have them. By having possums in the home, you will have to deal with huge damage and a mess in the kitchen pantry. Also, possums can damage electric wires that would be costly to repair. They are not just issues for your home even they can also harm your health. By spoiling your food, they lead to food poisoning.
Signs Of Possum Infestation
Possums are very expert to build their place in your roof space as it is a dark place and easy to hide. Well, we are here to provide you with Possum Control Toowong service. So, make sure that you are active and pay attention to their activities such as:
Noises: Sizzling and screaming sound at night is an indication that you have a possum in your home. Also, elder possums use lip-smacking sounds to reach out to their mates and baby possums.
Movement: Because of their weight, you may hear weird sounds when they move in and around your home.
Damage: Look for home insulation and electric wiring to see the possum damage. If you can notice any.
Droppings: 15mm in length of droppings could be in your room or corners of your house.
Missing food: You can notice that there is missing food, especially cat food.
House gutters: Check the condition of the house or nearby gutters. If they are damaged with scratches.
Urine: Urine is one of the clear signs to detect possum infestation in houses.
It is very important to get rid of them by hiring Professional Possum Catchers. If you get our Possum Removal Toowong services, there is no need to worry about Possum Removal Costs as we are cost-effective.
How To Keep Possums Away From Your House?
Possums are smart at hiding and climbing into small entry points of your home. They are also capable of finding food to survive. To get rid of these possums, you can hire our Possum Removal Toowong team or try the given below activities:
Remove Access And Wastes
Try to remove any overhanging branches and leafage that come within 10 meters of your home. Also, keep trying to remove waste from your home. Keep your place maintained and cleaned. Cleaning is also necessary to keep possums away from your house. Fill up and seal gaps of entry points. If you see dead possums, call us for Dead Possum Removal.
Use Physical Barriers/Possum Trapper
Using spikes in high possum traffic areas will be very useful. You can also use Possum Nesting Boxes.
Use Possum Repellents
You can use some natural repellent like mothballs, quassia chips, camphor, garlic and ammonia. Also, using motion-sensitive lights can be helpful when you are trying to keep possums away.
Remove Food Sources
Seal off and block wall damage and don't leave food and water in open areas. Keep your pet foods indoors or sealed. Keep the kitchen clean and remove waste food regularly. If there is a garden on your property, remove fallen foods and veggies from the ground.
Why Hire Professional Possum Catchers From Us?
The following specialties of our Possum Catching Company simplify everything for those who need to hire professional possum catchers in Toowong:
Affordable: Our possum catchers are affordable, anyone can hire us.
Certified and Local: We are giving the best possum removal services as we are certified, qualified and local in Toowong.
Experience: We have years of experience serving people in Toowong.
Modern Traps: Our professionals use modern and latest traps to provide the best possum removal services.
Free Quote and Quotations: We are available for free Possum Removal Toowong quotes.
24/7 hours Services: We are also 24/7 available for Emergency Possum Removal.
We Serve To All Suburbs Nearby Toowong
Location: Toowong, QLD 4066, Australia