Reliable Possum Removal Company In Nundah
Humane Possum Removal provides prompt, efficient and reliable possum removal services in Nundah. Our possum removal Nundah team provides comprehensive and quality treatments at affordable prices. To minimize any inconvenience, we use high-quality equipment and ideas. Moreover, our Nundah possum catchers are insured and certified. Possum removal is important for your family's health. So, do not wait further and schedule an appointment today at 07 3186 8640.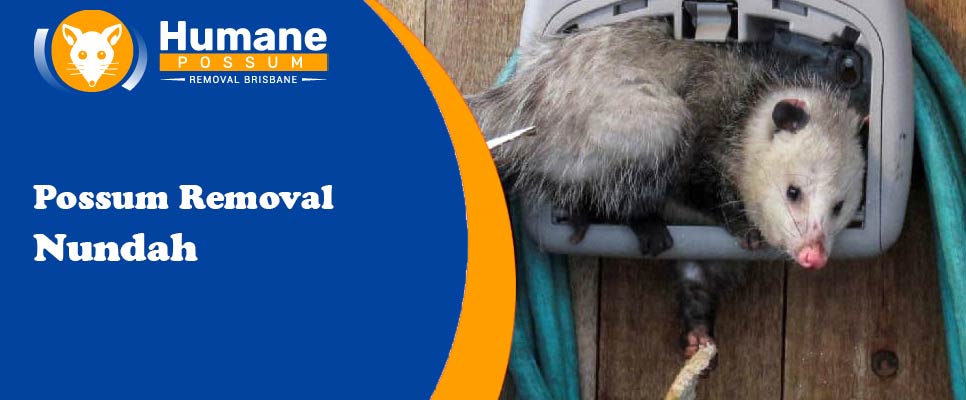 Is Possum Removal Necessary?
Possum removal is necessary if possums are around your property. However, if your locality is prone to possums, you may opt for possum-proofing services. It's essential to protect your home against damage from possum infestation and possum removal is the way. They not only damage your valuables but also pose health issues as well. So, if you are ignoring any possum invasion, you are risking your family's health. Therefore, for your peace of mind and safety, possum removal is necessary!
Our Possum Removal Services
Our company provides same-day services in your area. In fact, you can rely on us for 24-hour possum removal and emergency possum catchers too. So, call us at any time of your choice to unwelcome any possums in your home. In addition to this, our company is Nundah's best same-day service provider. Our technicians never rest, we work 24/7 for you.
Dead Possum Removal
We offer professional dead possum removal services to keep your property clean and hygienic. Our team uses safe and effective methods to remove the dead possum and dispose of it properly.
Possum Control Box Installation
We install possum control boxes to help control possums on your property. These boxes are designed to be possum-proof, providing a safe and effective way to keep possums away from your home.
Pre-purchase Possum Inspection
Our pre-purchase possum inspection service is ideal for those looking to buy a new property. Our team will inspect the property thoroughly for any signs of possum activity and provide a detailed report. Possums often take shelter under decks, causing damage and creating a nuisance. We offer under-deck possum removal services to get rid of possums and prevent further damage.
Backyard Possum Removal
Our backyard possum removal service is designed to remove possums from your property in a humane and safe manner. We use trapping and relocation techniques to ensure the possums are not harmed.
Emergency Possum Removal
Possums can sometimes create emergency situations, such as when they get trapped in a confined space. Our emergency possum removal service is available 24/7 to help you with such situations.
Possum Nest Box Installation
We install possum nest boxes to provide a safe and secure shelter for possums. This can help prevent possums from entering your home and causing damage while also providing a habitat for possums to live in.
Why Consider Us For Possum Removal In Nundah?
Risk-Free Service: Our Possum Removal Nundah staff is fully insured and certified to match Australian set standards.
Protect Your Assets: We will save your home's valuables by giving hassle-free possum service. Moreover, our services are money-saving.
Eco-Friendly Service: We use methods that reduce the health risks of your family members. Moreover, we will eradicate possums in the safest manner.
24 Hours Work: We provide Nundah with 24-hour possum removal services. Moreover, you may contact us for emergency needs, anytime.
Multiple Options: We provide our Nundah clients with different treatments. Possum box installations are the most liked of all.
A Challenge For Nundah Residents Due To Possums
Are you a Nundah resident struggling with possums? These furry creatures can be a real nuisance, especially when they decide to take up residence on your roof or garden.
Possums are protected under Australian law, which means it's illegal to harm them or interfere with their habitats. However, there are steps you can take to prevent possums from causing damage to your property or disrupting your peace.
At Humane Possum Removal, we specialize in humane possum removal and relocation services. Our team of experts has the knowledge and experience to safely and legally relocate possums to their natural habitats, without causing them harm.
We understand that possums can be persistent, and it can be frustrating to deal with them on your own. That's why we offer customized Possum Removal Nundah solutions tailored to your specific needs. Whether you need possum-proofing for your roof or help to relocate possums from your garden, we've got you covered. Don't let possums disrupt your peace any longer. Contact us today to schedule a consultation and learn more about our possum removal and relocation services.
We Serve To All Suburbs Nearby Nundah
Location: Nundah, QLD 4012, Australia