Do You Need A Professional Possum Catcher In Brisbane? Real Experts Are Available Here
At Humane Possum Removal Brisbane, we are a team of expert professionals who work in the pest control industry in Brisbane. We make sure that your house is safe as we inspect and take action accordingly. Possums are tough creatures and you cannot remove them without professional possum catchers as they are illegal to kill too. Our professionals will safely catch them for relocation. So, you can ask our Possum Removal Brisbane team to make your property free of possums.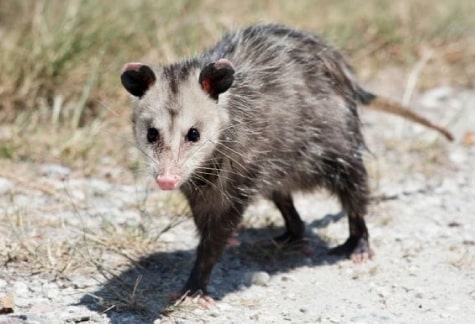 Why Is There A Need For Possum Removal?
Even though possums are not as serious a problem as raccoons or rodents, they can be a nuisance. They are not dangerous for humans unless provoked, but they can cause trouble if they get inside your house.
They can be a positive creature for your garden as they eat snails and insects but they can disrupt your vegetable garden. That is why it is important to keep them out of your property.
Possums tend to upset your dogs too. Cats or dogs do not get along well with possums. They can also get into a fight which can result in some fatalities or your pet might contract a disease from them.
They are not the cleanest of creatures as they carry parasites. They usually make your attic their home which makes the possum removal process a little more difficult.
Therefore, you can keep possum trappers in the attic and in the gardens to catch them before they damage your property. In case of an infestation, it is fair to call our Possum Removal Brisbane team.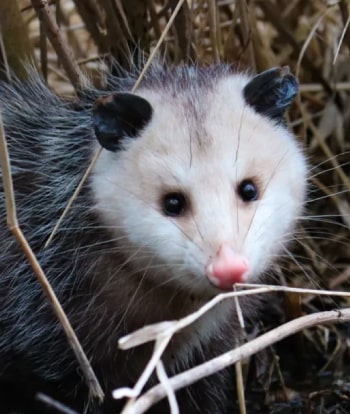 Targeted Possum Inspection Service And Tricks And Signs Of Possum Infestation
Since possums are a protected species, you need to be careful while removing them. It is always the better and safe choice to call in possum pest control service providers like us as we have professionals that do the possum inspection and removal job safely. If the possum is making a residence in your attic or roof, they will make their presence known. Moreover, if you are noticing any of the signs mentioned below, it is time to call the possum catcher company.
While the possums are making themselves at home on your property, they tend to climb the sides or walk the roof of your house. During their adventure, they cause significant damage to the sidings, gutter, shingles, etcetera.
Possums are not quiet creatures and they like to make hissing and shrieking noises. If they have invaded your house, it won't be long before you start hearing their calls and noises.
Possums build their hideouts with all the scrap materials they can find. But if they are in your house, you will hear scratching and tearing noises as they will be trying to find the material to build their hideouts.
Possums have large feces drops and they defecate often. As soon as they have settled in your attic, you will start smelling the odour of faeces and urine. The whole house will begin smelling if you do not clean the house.
We Have You Covered With All Types Of Possum Removal Services In Brisbane
Possums are very difficult to get rid of. Moreover, you cannot kill a possum as it is illegal to kill them. You will need the professional help of possum catcher companies to get rid of them. Here are some different types of possum removal services you can sign up for with us-
Residential Possum Removal
You would not want to share your house with possums. Since they make their presence known by making noise and leaving their faeces behind, it won't take much time to know if they have invaded your house or not. We can provide same-day possum removal or inspection. Reach us out for the emergency home possum removal in just one call. To save some more, call us and choose our year-round protection plan. We have different types of monthly plans that are flexible and affordable.
Commercial Possum Removal
Apart from your home, possums can invade your offices or restaurants too. Now, we would not want you to eat or work with possums making noises or contaminating your food. We have a team of highly qualified Possum Removal Brisbane experts who will take care of removing the possum from your office, restaurant, or other commercial places.
Pre-purchase Possum Inspection
You might not know the right strategy to remove the possums. So, you should hire a professional to do the job. All of our experts have been trained to face all kinds of situations. Therefore, our pre-purchase possum inspection is the best way to keep yourself careful ahead of buying a new property.
Emergency Possum Removal Services
We never disappoint our customers. Possums can become an emergency to you anytime. But, you don't need to panic as we provide emergency possum removal services. Our emergency service is just one call away.
Same Day Possum Removal Services
All our methods to catch and remove possums are environmentally friendly. We catch possums and safely deliver them to their natural habitat. Our priority is to take care of them as well as your property. Therefore, you should look out for our same-day possum removal services.
Dead Or Alive Possum Removal, We Have Solutions To All Your Possum Problems
Even though possums are an important part of the ecosystem, they can be deadly to humans. Apart from the chaos they create at your home, they can be the cause of some serious diseases. They carry parasites, germs, and infections that can transmit to your pets or you. Since they are not silent creatures, they will disturb your good night's sleep.
If you have a dead possum in your attic or basement, the smell will be there for months if you do not remove the body. If you have something of value in there, it is most likely to get stained. If you do not call professional possum removal services, it will become home to insects and maggots. So, you can take help from our Possum Removal Brisbane experts in any situation related to possums.
NEED ANY CLEANING SERVICES? CALL US
Benefits Of Choosing Our Possum Control/Removal Services
Removing possums can be a tiring job if you decide to do it all alone. It is best advised to hire professionals like us to do the job. We have trained experts who love their jobs and people who are there for you 24 by 7. Here are the major benefits of hiring our possum catchers for Possum Removal Brisbane needs:
All our services are cost-effective and affordable. Our price range will not be heavy on your pocket and there is no additional or hidden cost that we charge from our clients.
Our company is certified and hires trained professionals that take work of the possum removal from your property, making sure no harm is caused to either of them.
We are a local-based company and you can avail of our services all across Brisbane city.
We prefer to use all the latest and eco-friendly ways for possum removal from your property. It causes no damage to your property or humans.
Avail of the Best Possum Removal Services in Brisbane,
Ipswich, Lockyer Valley, City of Logan, Moreton Bay Region, Moreton Island, North Stradbroke Island, Redlands and nearby areas.
Frequently Asked Questions You Have Questions,
We Have Answers
Why should you seek professional help to remove possum?
Possums can be violent and can be dangerous if not handled carefully. And you cannot kill a possum to catch and remove it as it is illegal to kill one. Therefore, it is better to get professional help to remove the possum.
Why should you choose us for possum pest control in Brisbane?
We offer services 24/7 and at affordable prices. We care about your home and the creature. Our trained experts make sure that the possums reach their natural habitat safely.
What type of services are provided to control possum at home?
Our pest control team offers various eco-friendly and organic services round the clock to help you control and remove a possum from your home. We offer emergency and same-day services at pocket-friendly prices.