Experts For Possum Trapping And Relocation Based On Local Standard Guidelines
If you have any furry mates living uninvitedly on your roof, the chances are of tiny possums. However, you must have observed that they are not friendly guests. It is no special that possums are fond of messing up your place, making noises and even leaving smelly residue behind. Moreover, possums invading Coorparoo homes have risen in recent years.
Removing possums can be a complex and potentially dangerous task. If you're not comfortable handling the removal process yourself, consider hiring our professional possum removal service. We have experts who have the necessary equipment and expertise to safely and effectively remove possums from your property. On suspecting any type of possum activity, call Humane Possum Removal right away! We have a special team of possum removal Coorparoo experts who can help you trap and relocate possums safely. We ensure using humane methods of trapping and comfortable relocation of possums. For more information/ bookings, call us at 07 3186 8640.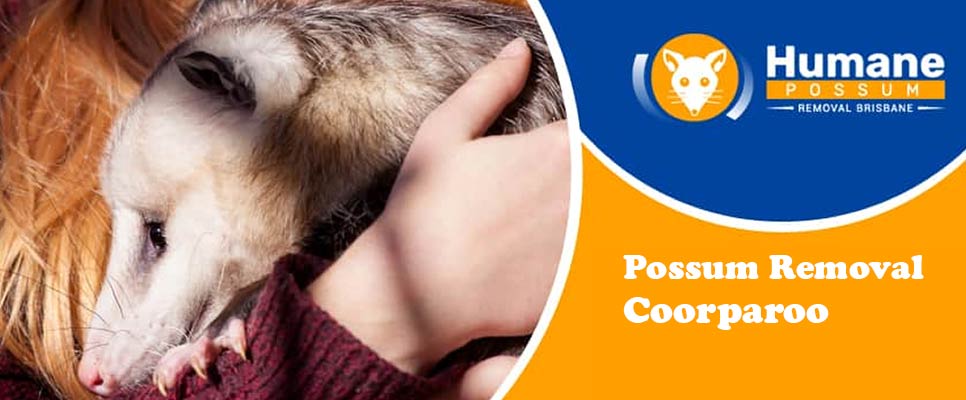 Common Signs Of Possum Infestations
In most cases, possums find a place in the roof space. You can pay close attention to movements that appear to be confined to a particular area. This may cover the following which are definite signs of possum infestations.
Damage To Property: Possums often cause damage to electrical wirings and may cause scratches near the entry points.
Missing food: When you put pet food outdoors and it goes missing, it's a sign of possum infestation!
Messed-Up Bins: Possums like rummaging with your trash, so make sure you dump garbage regularly.
Home Gutters: In case your home is full of trees and branches, inspect the nearby locations of gutters to notice if there are any scratches or moulds. It is a sure sign that possums have made an entryway to your home.
Noises: Screeching, coughing and hissing noises, and smacking of lips are usually used by big possums to contact their babies.
Movement: Possums are a bit heavier than other pests. So, you can easily notice their movements like- heavy banging and thudding.
Urine: Possum's urine gives out strong ammonia-like smells. You can search for stains too.
Droppings: These droppings are generally 15mm in length, cylindrically shaped and dark in colour.
In case, you are observing any of the above symptoms- then there may be a possum(s) residing in your home. Feel free to call us for a same-day possum inspection and removal service.
What We Do For Possum Removal?
Are possums causing problems in and around your home? These nocturnal marsupials may seem cute and harmless, but they can cause significant damage to your property and pose health risks to you and your family. For dealing with a possum infestation, we take these important actions to remove them safely and effectively. Here are some steps we take for possum removal:
Identify The Source Of The Problem
Possums are attracted to food and shelter, so we make sure to find and eliminate any potential sources of attraction around your home. This includes securing garbage cans, removing fallen fruits or vegetables, and sealing any potential entry points into your home.
Use Humane Trapping Methods
To remove possums from your property, we use live traps that safely capture the animals without harming them. Once trapped, we release them into the wild far away from your property as law allows.
Share Preventive Measures
After removing possums from your property, it's important to take preventive measures to ensure they don't return. This includes sealing any potential entry points into your home, eliminating sources of attraction, and trimming back any trees or shrubs that may provide easy access to your home.
At Humane Possum Removal, we specialize in humane and effective possum removal services. Our team of experienced professionals will work with you to identify the source of the problem, safely remove possums from your property, and share preventive measures to ensure they don't return. Contact us today to learn more about our services and schedule a consultation.
Effortless Practices To Keep Possums Out Of Your Property
Possums are experts at squeezing and climbing into tiny entryways and hiding in your roofs. They are thieves too and can snatch your food items in case you have left some outdoors (especially cat and dog food). Here are a few ways to prevent possums from invading your premises:
Remove All Access For Possums
Trim or remove any overhanging branches, or shrubs. It will help you eliminate the access for a possum to climb into your roofs.
Keep A Well-maintained Home
Place barriers or grid screens to protect your lower decks from possums. You can search for damaged tiles and roofs, mainly after extreme climate conditions, these can be entry points, and if you find any-block them!
Install Physical Barriers
Placing fake bird spikes in most sighted possum areas can be helpful.
Make Use Of Repellents
Scatter the shredded fur or hair of your pets. Possums take them as predators. Turn on motion lights or install water sprinklers in your garden area. Spread strong-smelling repellent items, such as mothballs, garlic, camphor, ammonia and quassia chips, etc.
Remove All Food Sources
Avoid feeding the possums, secure and seal the lids of bins, give food to your pet indoors only, keep kitchen counters, BBQ stations and grills clean and remove the fallen vegetables and fruits from your garden regularly.
Why Must You Call Us For Possum Removal Coorparoo Services?
In Coorparoo, we know how stressful and disruptive a possum nesting on your roof is! This is why our professional possum removal Coorparoo team stays active 24 by 7 to catch, remove and relocate them off your property. Here are a few major benefits you get on calling us:
Detailed Service: Our possum catchers have an eye for detail. We will come to your place, inspect it thoroughly and leave after the full removal of the possums.
Licensed: All of our possum inspectors, catchers and relocators are fully insured, licensed and expertly trained.
Same-day Service: Bookings are open 24 by 7 and services are delivered on the same-day basis. Call us for no-delay possum removal in Coorparoo.
Emergency Support: We even take short notice possum removal bookings too. Call us to avail of rapid emergency possum removal in Coorparoo.
Affordable: All of our possum inspection, trapping, catching and removal services are available at a very pocket-friendly price. You can customise a service too!
We Serve To All Suburbs Nearby Coorparoo
Location: Coorparoo, QLD 4151, Australia